Continuous Power On Demand
Recharge to 80% in Just 1 Hour
June 2021 on Indiegogo
By submitting, you accept our
Privacy Policy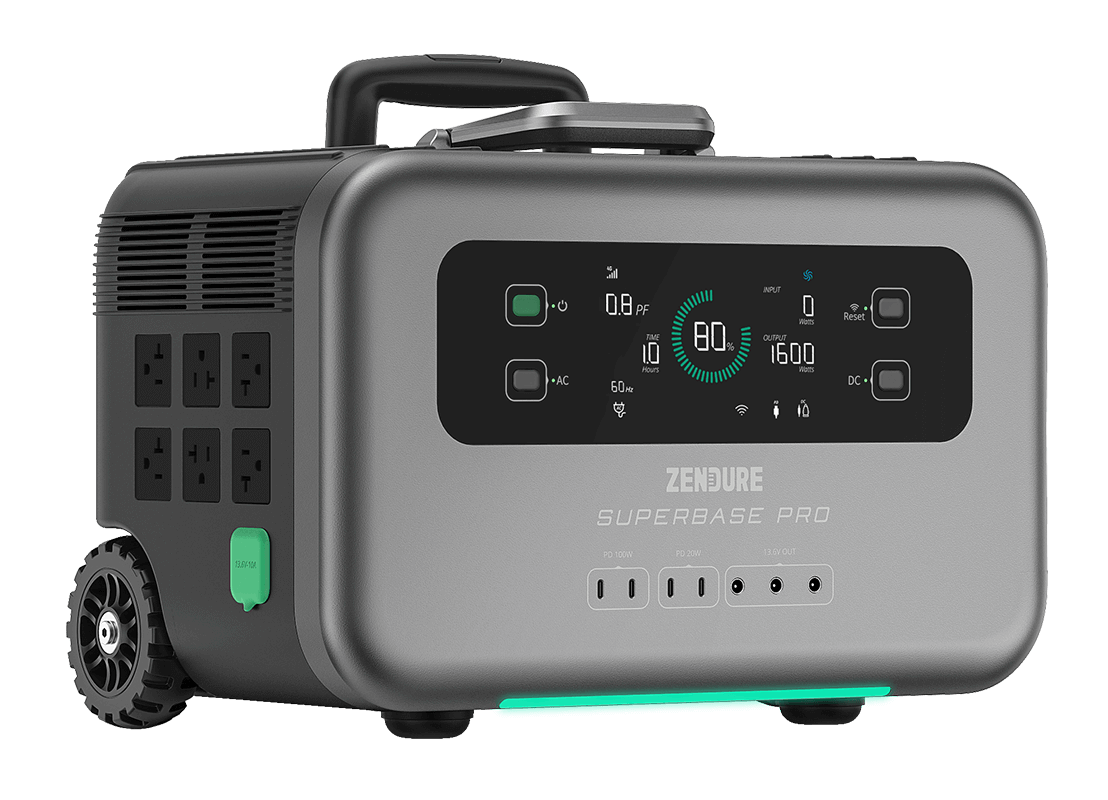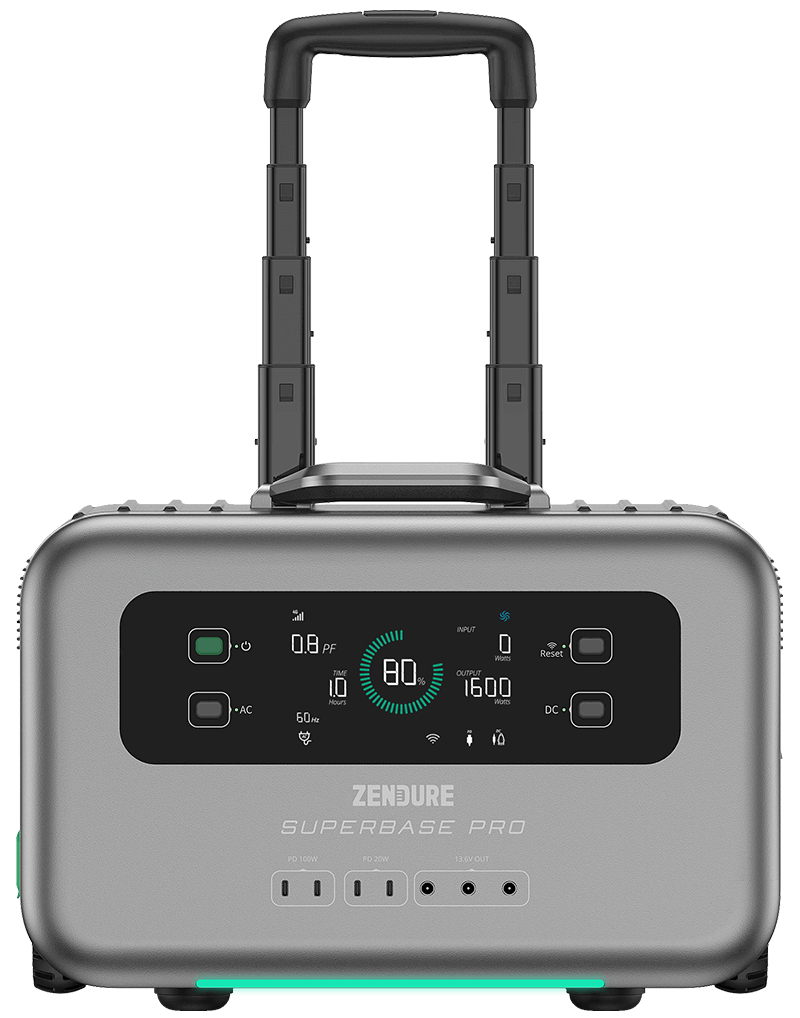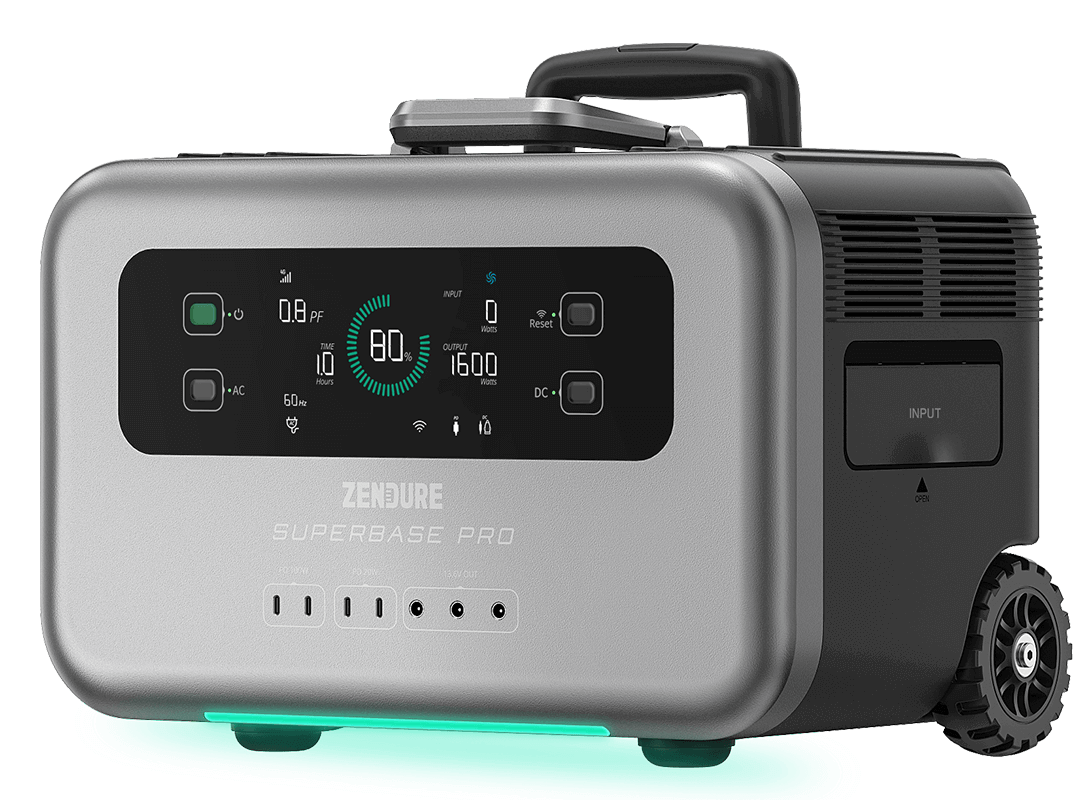 Upgrade your safety and lifestyle
SuperBase Pro: Ready for Any Situation
Enjoy safe, uninterrupted power for all your essential appliances and devices at home, outside, or anywhere you need it.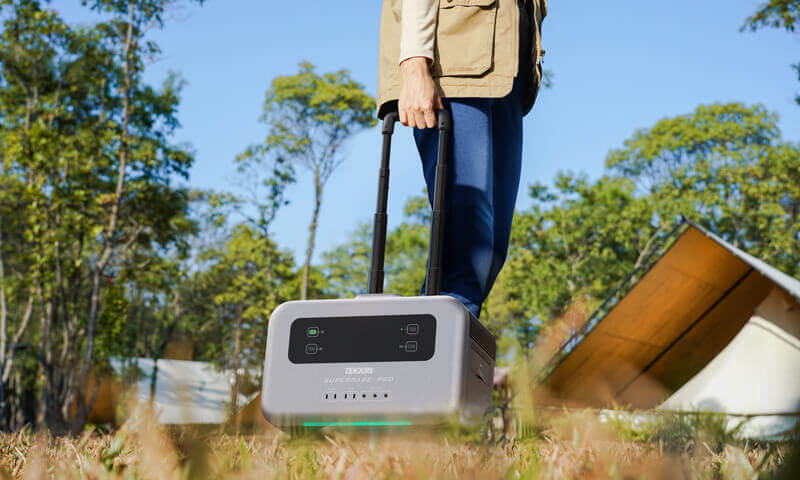 OUTDOOR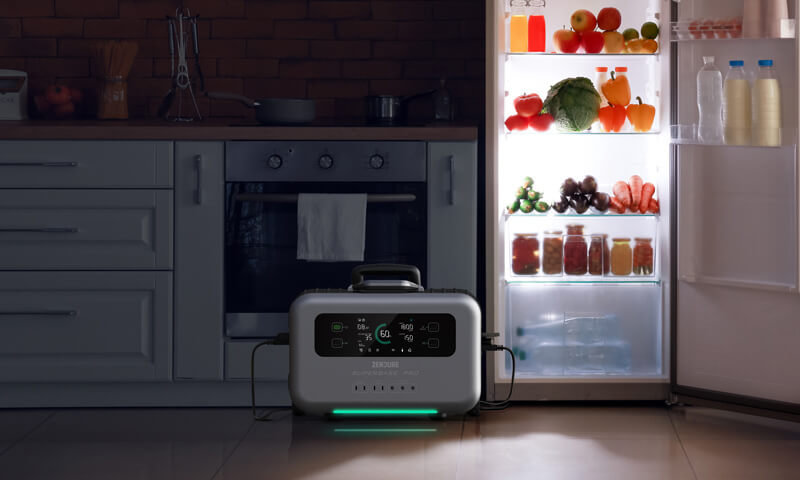 EMERGENCY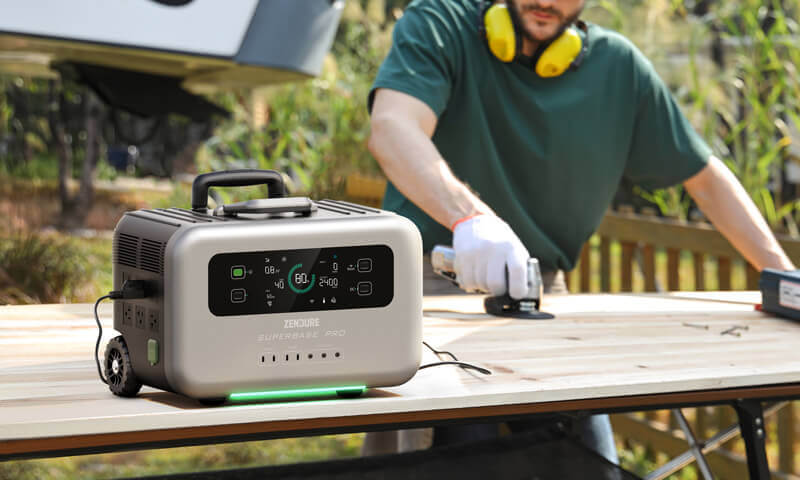 WORKSHOP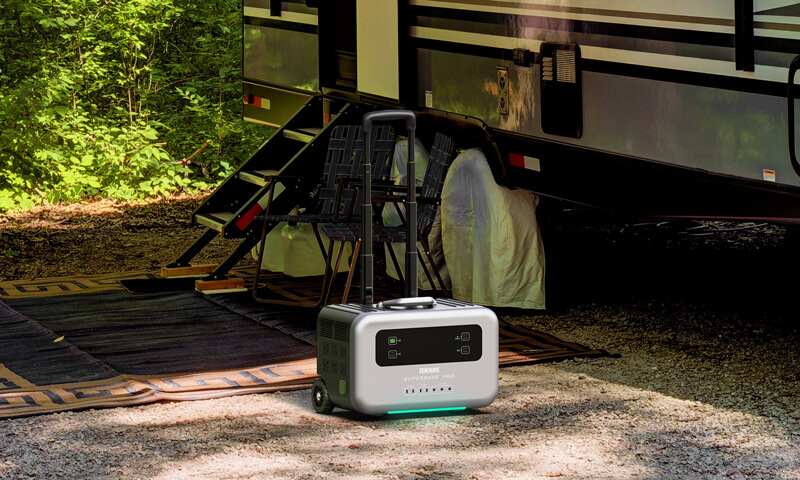 OFF-GRID
Features & Specs
Numbers You Can Count On
SuperBase Pro delivers performance and peace of mind any time, anywhere, with advanced features and reliable performance.
80
%
in One Hour
The fastest solar and AC recharge speed on the market with max 1,800W input.
2096
Wh
High Capacity
Extended emergency power for home essentials drawing up to 2000W AC, with surge capability of 4000W.
14
Output Ports
Charge laptops, led lamps, drones, appliances, and just about anything else for daily or emergency use.
5
Ways to Recharge
AC outlet, solar panels via AC/DC input, car charger, or generator. Uninterrupted power supply function.
3000
W
AmpUp* Output
* The companion app is required to turn on AmpUp mode.
1
Intelligent App
Location-based services, theft protection, battery health management and more.
Ultra-Fast Recharge
SuperBase Pro provides clean energy storage for use in an unlimited number of applications in virtually any weather conditions. PVMax patented technology unlocks SuperBase Pro's superfast charging potential to support up to 1,800W solar input, or up to 80% charge in an hour, the same speed as its AC input.
Get the details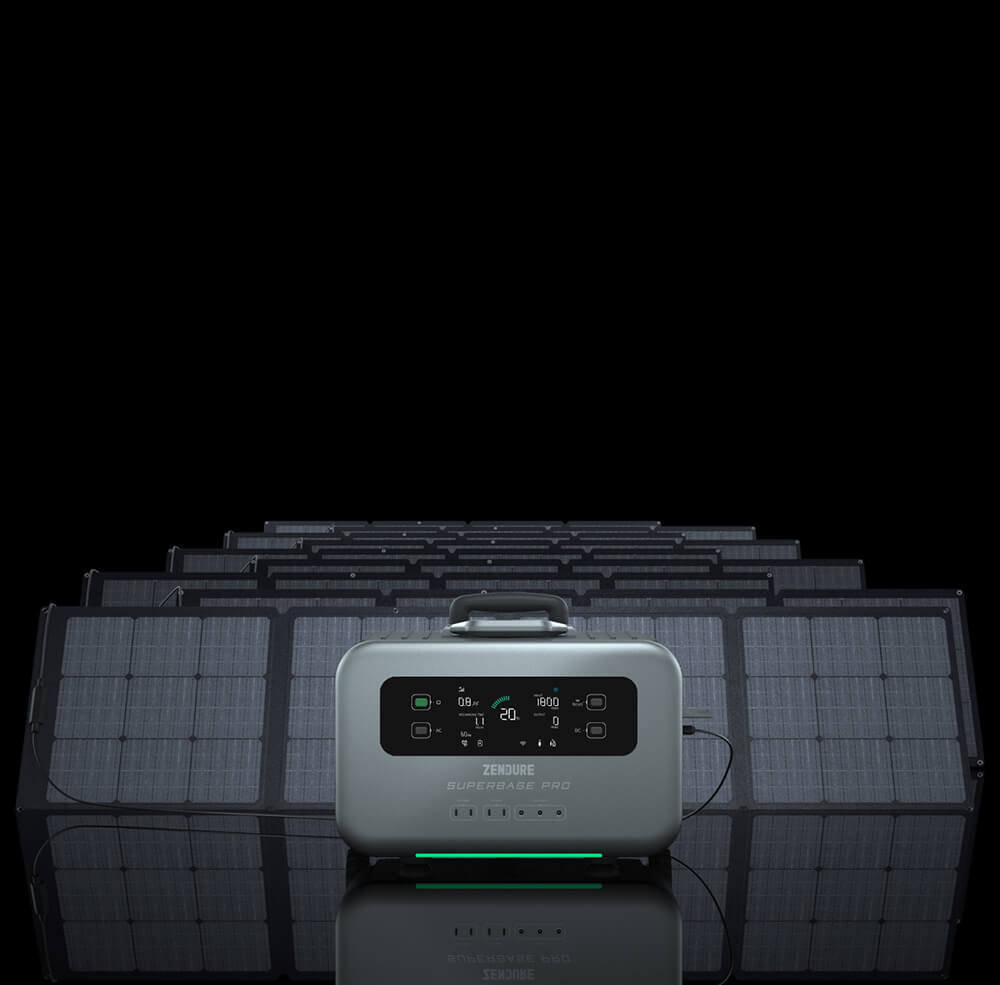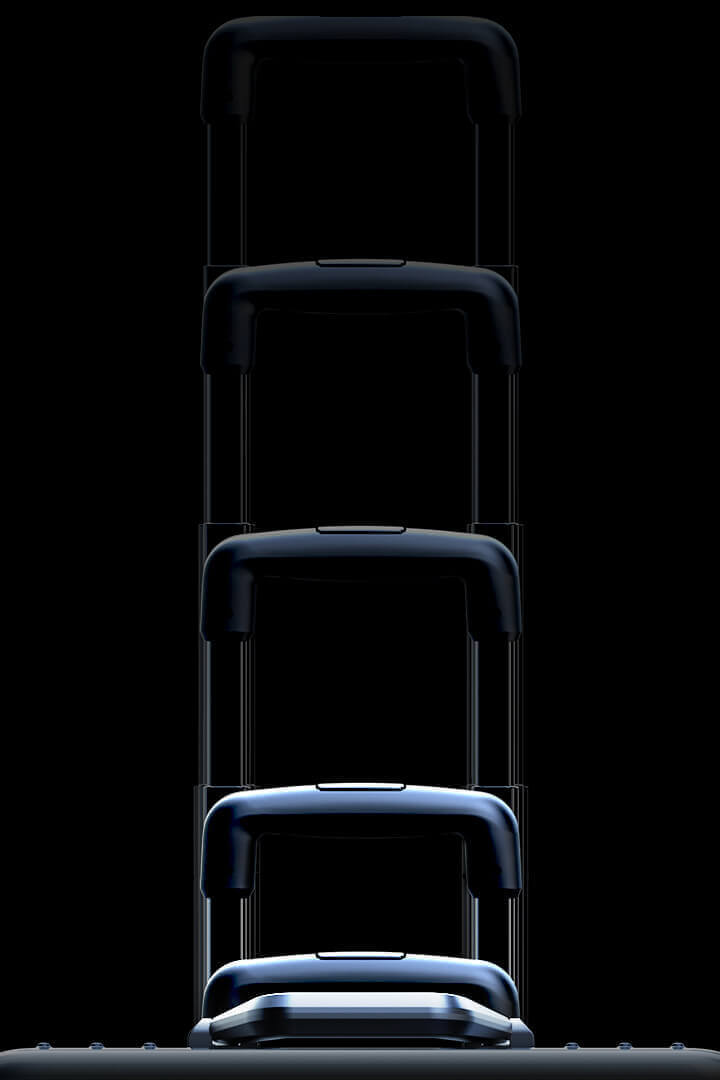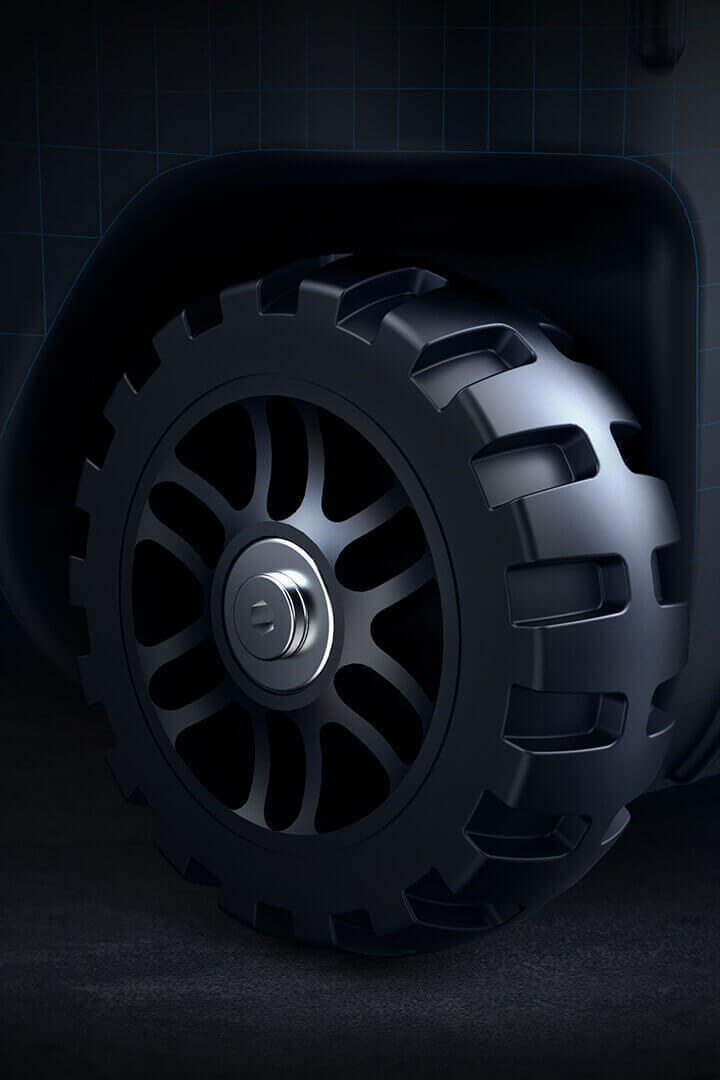 Portable & Durable
The telescopic and fixed handles, with the built-in industrial grade wheels, provide unparalleled ease of travel even on challenging terrains. SuperBase Pro is reinforced against collisions on the outside and the inside, to equip you with a rugged and reliable product for real-world use outdoors.
Get the details
Intelligent, Intuitive, Evolving
Customizable user experience with battery health management, recharge time setting, display off time, sound on or off, remote control, low battery notification, remote firmware upgrade, and more. Built-in 4G IoT coverage in 120 countries for a dependable connection to your SuperBase Pro. The companion app even allows you to control multiple power stations.
Get the details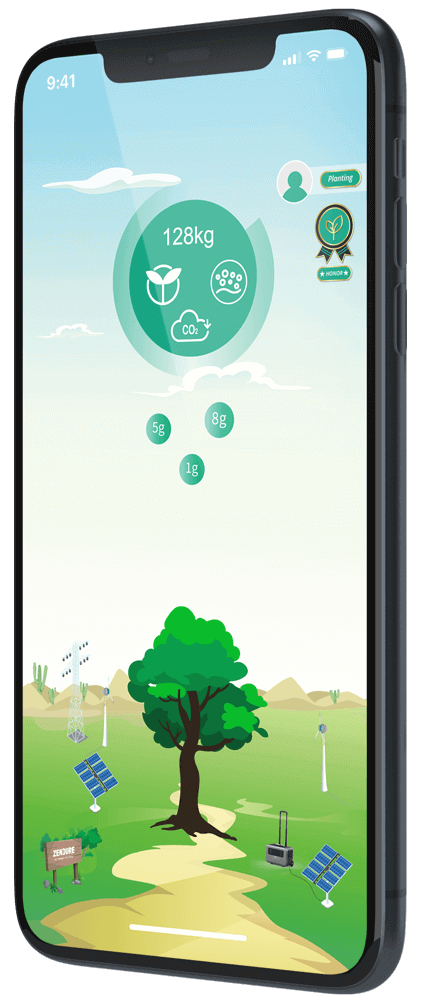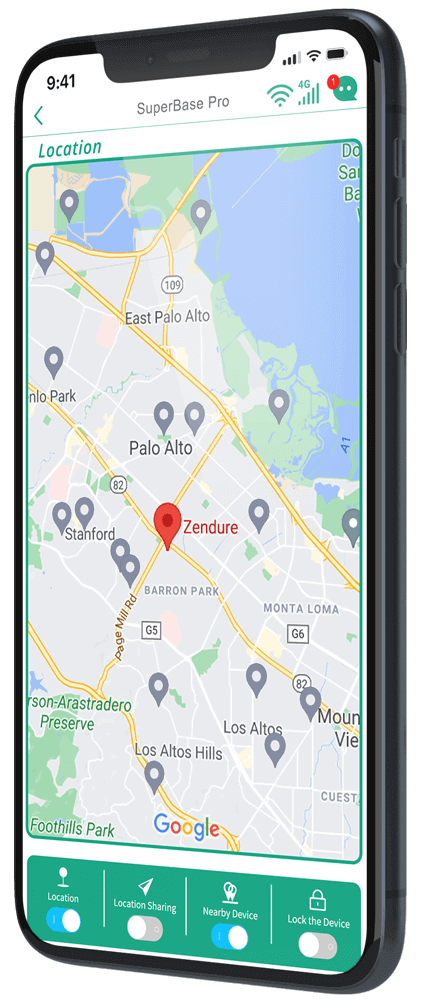 Care for the Environment
POWER OUR FUTURE
Collect green energy and make a difference. Your total carbon reduction will be recorded by the companion app. The points you earn will go toward planting real trees on your behalf.
*Collaborated with 🌳 OneTreePlanted By submitting, you accept our
Privacy Policy
Hardware & Software
Powerful and Reliable
Don't settle when it comes to choosing a portable power station. SuperBase Pro is built with high-quality materials and expert engineering, to give your devices safe, dependable power whenever it's needed.
Patented Technologies
AmpUp, GridFlow, PVMax. Recharge superfast by Solar/AC, with overload protection built in.
Dual
Processors
High-performance, real-time processing, effective super-charging with ST ARM + TI DSP processors.
Household-Grade UPS
Power protection for all connected electronics.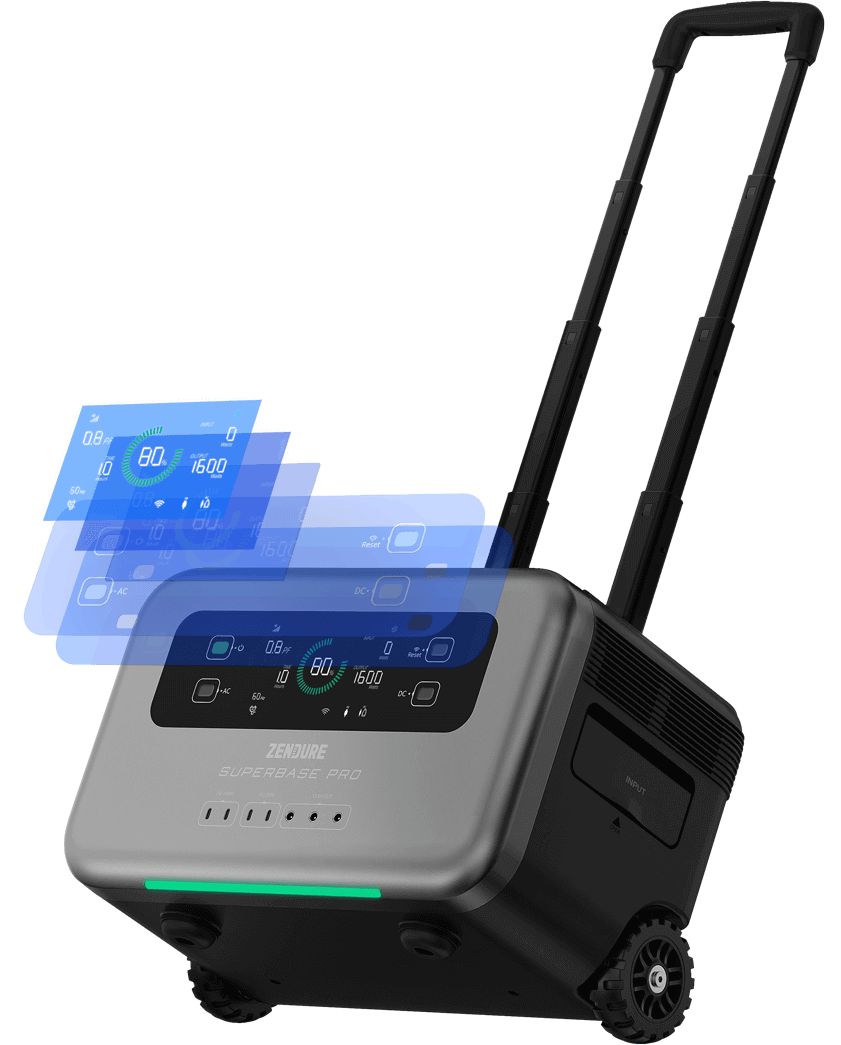 Sleep
Mode
Conveniently recharge throughout the night, discreetly. In-app activation is required.
6.1" Clear Display
The large screen offers realtime, useful information about the performance and status of your SuperBase Pro.
EV-Grade Batteries
Safe and long life cycles with Li-Ion NMC/LFP materials*.
*SuperBase Pro is available in 2 models both with large capacity: 2,096Wh and 1,456Wh.